After setting sail from the French archipelago of Saint-Pierre and Miquelon, the Metropolitan Support and Assistance Vessel (BSAM) Garonne arrived in Québec City after three days of patrolling the waters of the Gulf and Estuary of the St. Lawrence River.
The sailors of the Garonne have alternately skirted Chaleur Bay, the Labrador coast and Anticosti Island in the wake of their great elders and Jacques Cartier's mythical first voyage in 1534 to Gaspé. This French explorer, born in Saint-Malo, was the first European to explore and map the Gulf of St. Lawrence. He named this vast territory "CANADA," an Iroquois word meaning village, native land.
Docked at the foot of the ramparts of Old Québec, it is the illustrious name of Samuel de Champlain, founder of the city and explorer of the American Great Lakes, that resonates. The historic cradle of New France, Québec City is the oldest French presence in North America. It remains the beating heart of this French-speaking Canadian province today.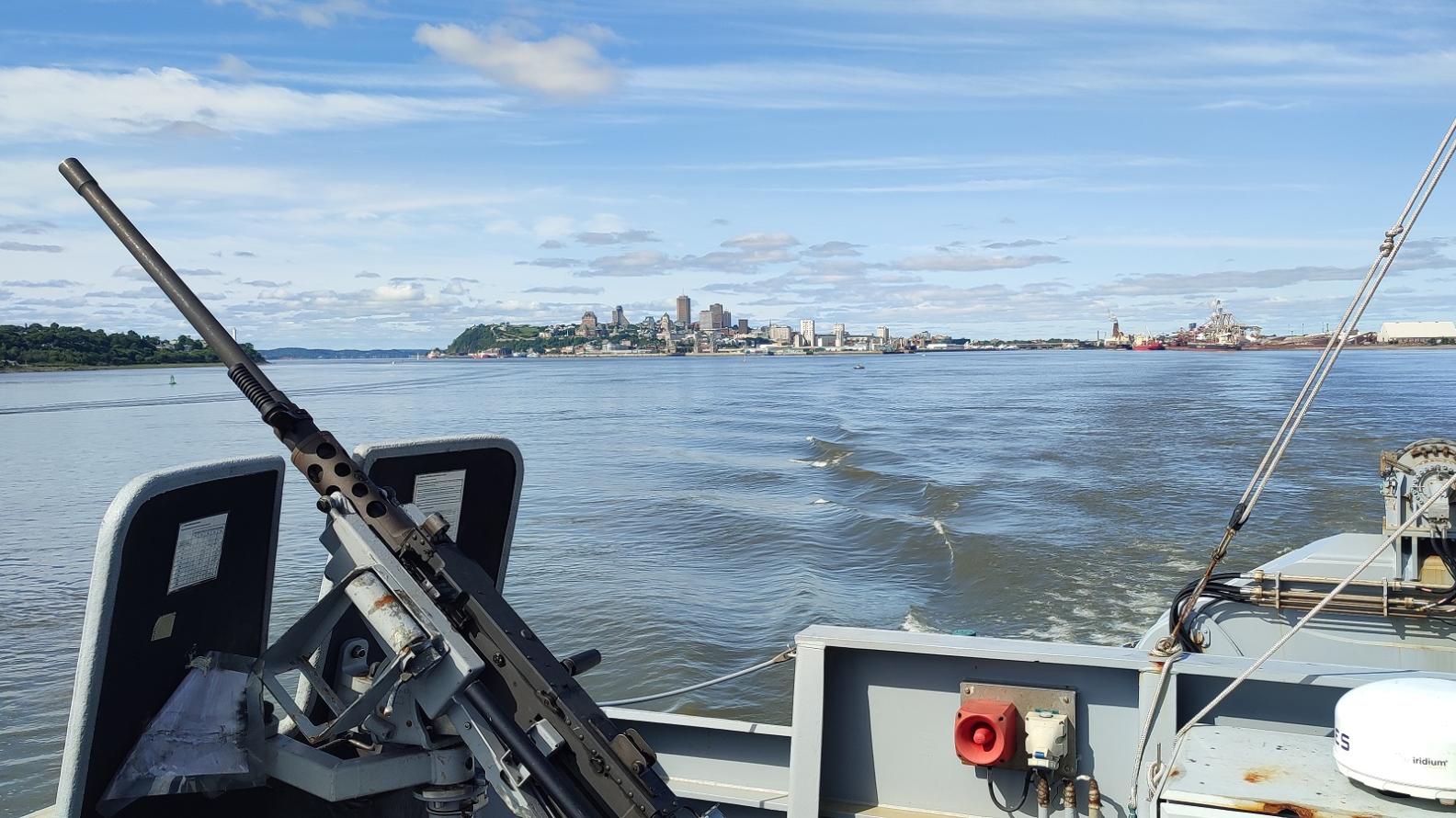 This operational release, on the occasion of the deployment of one of its ships in the Far North in Canada, contributes to the influence of the French Navy and more broadly of the France across the Atlantic. Several meetings and visits of French and Canadian authorities were held on board, including the presentation of a military decoration, the Overseas Medal, to a Canadian naval pilot. For the Garonne, this is the second stopover of its deployment. The next step will be the crew change and the continuation of the mission in high latitudes.